A project steering committee can provide support, guidance, and leverage to give your project an increased chance of success.
Your project has a good chance of failing. 
With a large project, there are many moving pieces, unexpected risks, and change is often difficult for customers.
Each of these can increase the chance of project failure.
There are many things working against you, and the larger and more complex your project is, the greater the chance of failure.
You need everything in your favor you can get. 
And it would be even better if you can get a group of influential people who meet regularly to provide project support, guidance, and leverage.
This is your project steering committee. 
Your project steering committee is a group of influential people meeting regularly to provide support, guidance, and leverage to increase your project's chance of success.
A project steering committee can go by many names: senior leadership team, project stakeholder board, or project oversight committee, to name a few possibilities. 
But no matter what you call this group, there are times when it's valuable to have a body of people that serves in this capacity. 
So to ensure you understand the project steering committee, and determine when to use one and how to get the most value, read on.
In this article, we'll look at…
what a project steering committee is
who's on the project steering committee
what the project steering committee does
challenges project steering committees often face
What is a Project Steering Committee?
A project steering committee is a top-level project governing body that's formed at project initiation to provide oversight, guidance, and support for the project . 
Simply put, it is a group of people put together to scope out what the organization needs from the project, map out strategies and solutions for these needs to be met via the project, and monitor the execution of the tasks. 
They don't manage the project, but rather guide the project and provide strategic oversight. The primary goal is to ensure success, provide guidance, and ensure the project successfully reaches its goals. 
Who's On a Project Steering Committee?
The project steering committee is made up of high-level stakeholders who have your project success at heart. It's composed of members from the different groups who each have a vested interest in the project success.
To get the full benefit of a project steering committee, it's important for it to be made up of stakeholder representation from various areas. 
It's helpful to have representation from each of these areas as appropriate: budgeting, resource allocation, compliance, and the customer. You want to include representatives from the intended project beneficiary, plus any other experts or individuals who will be impacted by the project. 
Many projects often skip end-user representation – but the reality is if the end users don't find the end product valuable, the effort and time invested in the project development has been wasted. Having a voice of the customer can be helpful.
It's also key to have steering committee members who have enough seniority or authority to provide the influence needed if there are challenges or problems. 
For example, let's say your the project is highly aligned with a strong business need, and there's a resource conflict, then influential steering committee members can help the project secure the resources needed to continue forward on track. 
Because you'll have a limited number of people on the committee, choose your representatives carefully. You want members who will stay engaged and continue to support you through the life of your project. 
Be sure to choose project steering committee members who will stay engaged and continue to support you through the life of your project. 
What Does a Project Steering Committee Do?
The primary goal of the project steering committee is to provide project oversight. 
However, the committee responsibilities and scope can vary from organization to organization. 
It's critical that this be laid out clearly when the committee is created. Otherwise, there will likely be confusion over boundaries and level of authority in different areas. 
Even though this can vary across companies, some common steering committee responsibilities are as follows:
Provide strategic direction to a project 
Identify project goals and objectives
Ensure the project goals align with business and strategic objectives
Ensure that expenses and work effort are in alignment with stakeholder expectations
Set targets for achievement of goals
Manage project conflicts that occur across departments
Provide guidance to the project team
Monitor budget allocations to avoid overruns
Monitor project scope and activities 
Ensure adherence to timelines
Ensure deliverables meet organizational needs
Look out for potential risks and uncertainties that may be a threat to project success
Serve as an advocate for the project's success
Stay informed of the project's activities, progress, and outcomes
Help resolve any conflicting priorities
Raise issues to ensure the project continues to move forward successfully
Approve changes to the project scope, budget, or timeline
How to Run a Steering Committee Meeting
Now that you know the purpose, goals, benefits, and challenges of a steering committee, it's helpful to know what happens at these meetings. 
Just like any other meeting, the group comes together with an agenda.
The meeting is run by the project manager or the project sponsor. 
The group may do any or all of these items:
Review action items from previous meetings
Review project status shared by the project manager
Review budgets, deliverables, milestones shared by the project manager
Discuss issues or concerns 
Identify necessary activities (and who's responsible) to address next steps or concerns to keep the project moving forward successfully
In addition to the bullet points above, keep in mind that the goal of the steering committee is to provide support for a successful outcome. 
To this end, it may be necessary for the steering committee to provide input to things like creating a user adoption plan. For example, if you're rolling out a solution to a large customer base, the steering committee may be able to provide guidance on best approaches to take, since they may have broad represenation with helpful insight. 
Challenges Project Steering Committees Face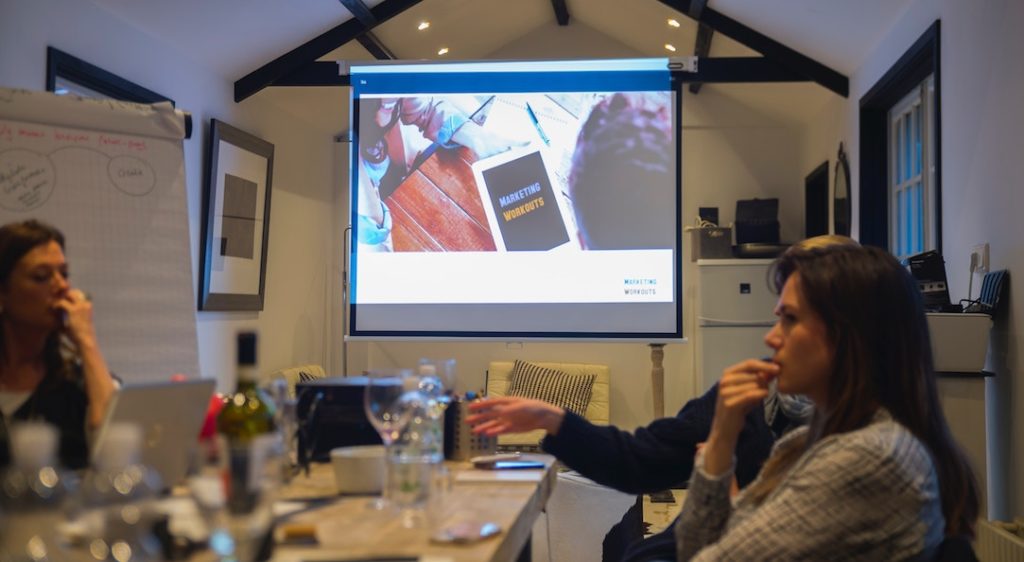 Because steering committees are made up of a diverse group of individuals from different areas, they come with different perspectives. While this is desirable, it can also lead to challenges, such as listed below. 
1. Conflict of interest. The very fact that there are representatives from different areas different can cause conflict of interest. If a group wants to rally for being the first adopters of a project's solution, they may use their leverage on the steering committee to push for that. 
2. Conflict in general. Differing viewpoints can at times lead to conflict. While conflict itself isn't a bad thing, unhealthy and disrespectful conflict can be. As the project manager, be aware of the relationships and communication in the group to ensure that everyone communicates respectfully and the project success is the primary focus of the group. 
3. Intimidation. If there are different levels of seniority on the steering committee, depending on the company culture, others may be hesitant to speak up. 
4. Delays in decision-making.  It's rare that a group votes unanimously in any decision. And having decision-by-committee can often delay a final decision being made. Which in turn delays action. 
5. Misunderstanding of purpose and roles. If the group members are not familiar with participating in a steering committee, they may not be as effective as possible. This can be overcome by creating a charter and guidelines for the roles and activities of the steering committee. 
Summary
The project steering committee is a group that is focused on the project's success. It's not always easy to pull together a steering committee. But it can help if your project is a high-priority or complex initiative. Consider creating one to give you the extra support to further ensure your project success.
The post Why You Need a Project Steering Committee – And How to Create One appeared first on Project Bliss.
Click to go to the full article:
https://projectbliss.net/project-steering-committee/