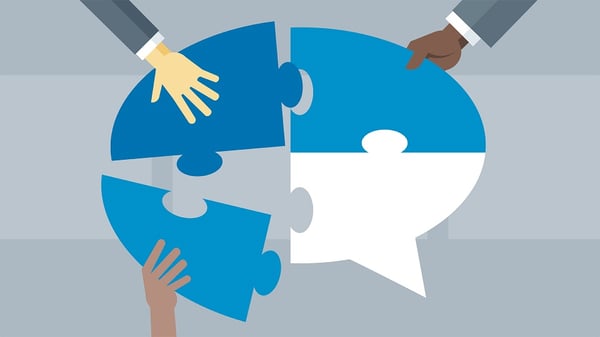 How do you decide what information is mission-critical for employees? Many employees want to know everything that's going on. But that's impossible to accomplish and is also an unrealistic expectation. 
Follow these 2 times it's important to share information with your employees:
1. A leader's top priority is sharing information employees need to do their jobs well (work- or job-focused information designed to help employees perform well).
2. A secondary priority is sharing information so employees can advocate on behalf of the organization as brand ambassadors (typically information that builds pride and morale or is important to help get out the organization's story).
Sharing these expectations with staff is critical so they know what to expect from you.
One other key expectation to share with them: If they don't know something or have questions, they need to seek out the information. Communicating is not a spectator sport—it requires active participation. 
Do your teams understand what you expect from them and what they can expect of you?
—David Grossman
---
Click below to download—7 Critical Traits for Building Trust Inside Companies—to get practical, strategic answers on how leaders and companies can become more trustworthy. Find out how building more trust in your organization will lead to better business outcomes.


Click to go to the full article:
https://www.yourthoughtpartner.com/blog/bid/77562/two-times-it-s-important-to-share-information-as-a-leader