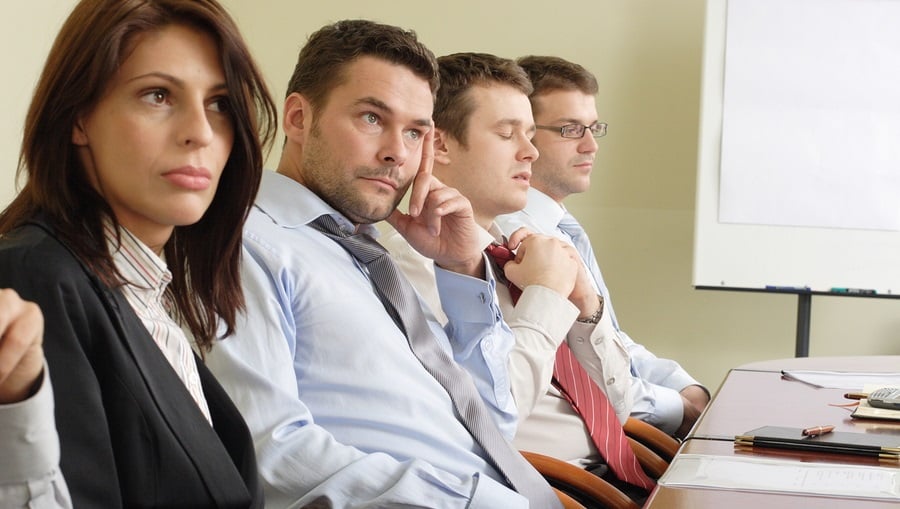 Disengaged employees have a staggering effect on business. Studies have shown that lower productivity has an estimated economic impact in the U.S. of $483 billion to $605 billion per year, while increased workplace injury, illness, turnover, absence and fraud have an even higher economic impact, according to Gallup. This is felt around the world at a global level, but it also has very personal and immediate effects on organizations, departments, teams and, as a result, individual employees.
So as you consider the impact of disengaged employees on your bottom line, keep in mind these top engagement warning signs:
Information overload
No clear understanding of business goals and priorities
Leaders who don't "walk the talk"
Communication is a "check-the-box" activity and doesn't get to employees in a relevant way
Leaders who don't see value in communication and don't plan their communication
Communication that is reactive, scattered and not relevant to questions or needs
Withholding information or limiting information sharing
Limited access to managers, information and leadership
Being told to do something without the appropriate context
Hearing news in the media or community before hearing it from their employer
Guilty of any of these? See any immediate fixes for you? 
—David Grossman
---
Click below to download—22nd Century Communications: Strategies to Deliver Cutting-Edge Communication, Engage Employees and Strengthen Reputation—and get key insights into the top 10 principles some of the best organizations employ to ensure their communication strategy is a positive lever in building a stronger business.


Click to go to the full article:
https://www.yourthoughtpartner.com/blog/bid/57353/employee-disengagement-and-the-warning-signs-to-look-for