Influencer marketing became a buzzword in 2015. And it still holds its position as the go-to method of getting new customers for eCommerce.
Influencer marketing is not a magic pill that will make your business succeed, but it can send thousands of quality leads to your business.
You don't have to pay millions to Rihanna or the Kardashians to get your brand exposed, however. You can create a great exposure with micro-influencers.
Who Are Micro-Influencers?
Experts divide social media influencers into three main categories. Micro, macro, and super influencers. Micro influencers are people who have over 5,000 subscribers, but often less than 100,000.
Whatever is the number of subscribers they have, micro-influencers are those people who have a significant following on social media, but it's not enough to make social media their main job.
Here are a couple of examples of micro-influencers taken from Instagram.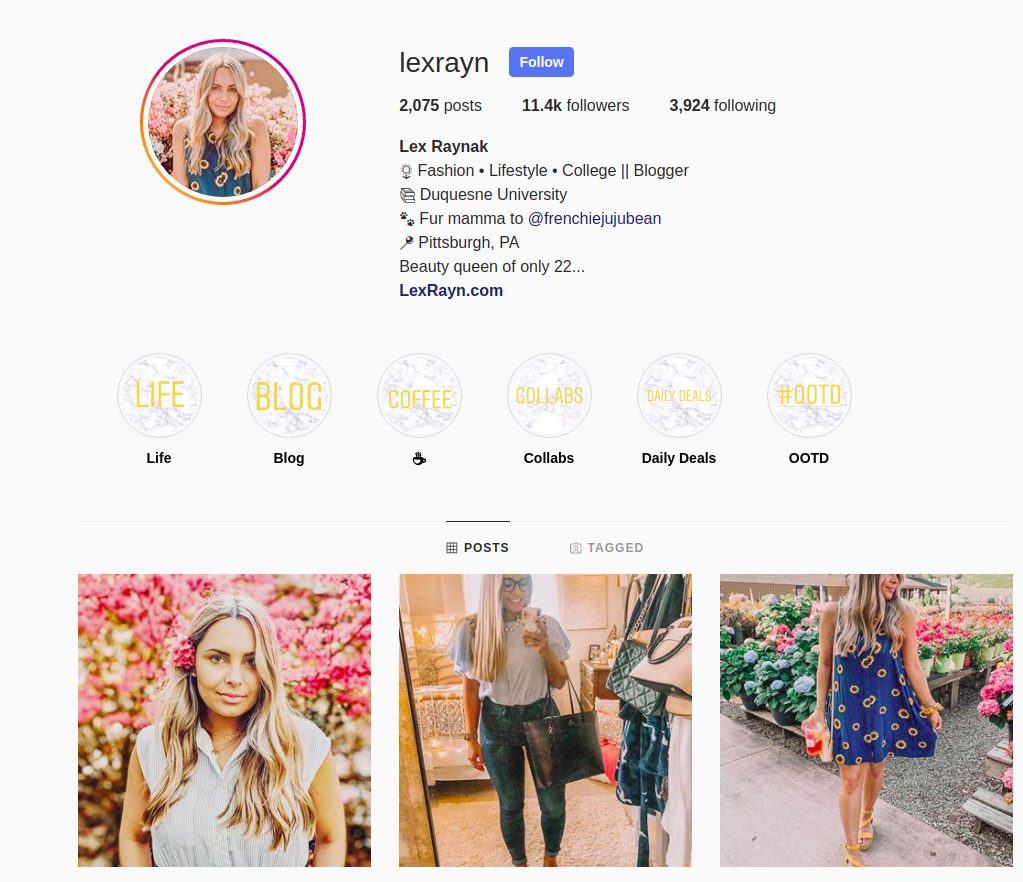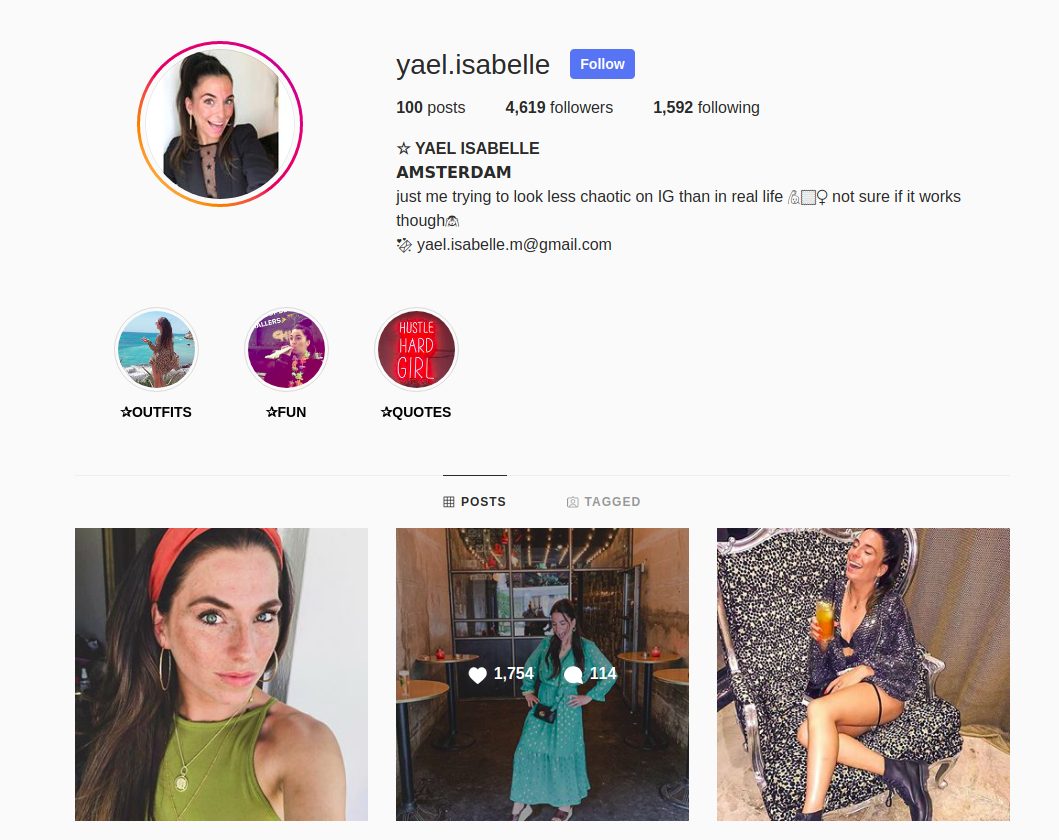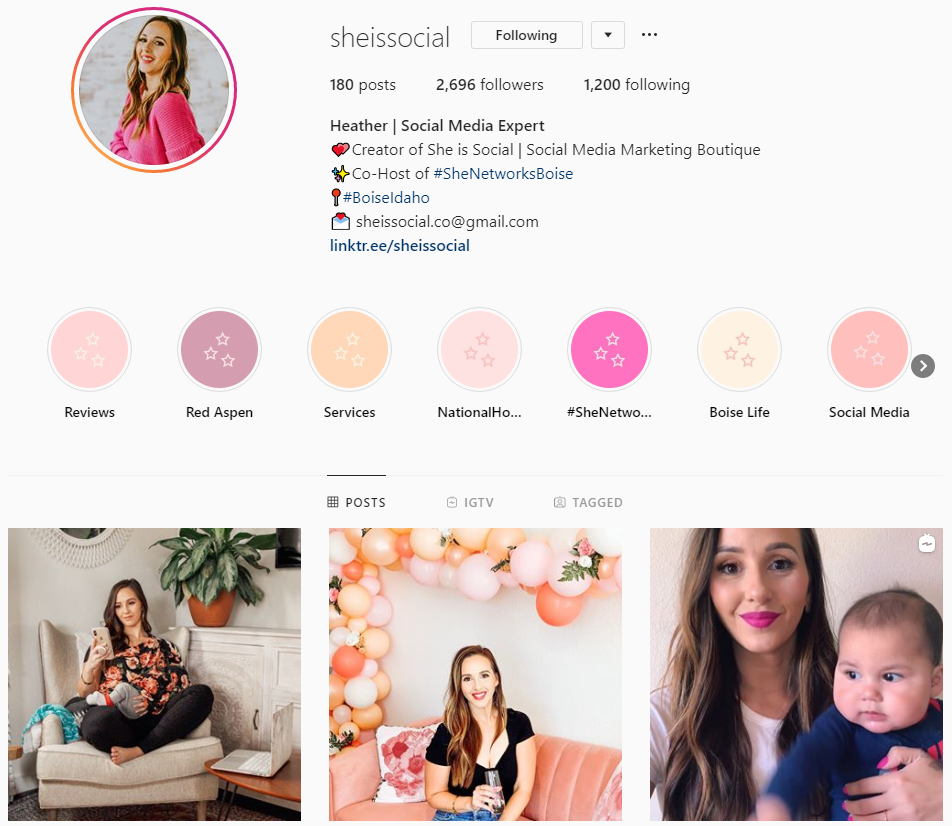 Why would you pay for a campaign that involves such a low amount of subscribers? Here are 7 reasons why.
Use Micro-Influencers to Get Closer to Your Audience
The most obvious advantage of having a micro-influencer in your campaign is that they have a closer connection with the customer. A micro-influencer's subscribers base starts at 5000.
This means they have more possibilities to answer comments and talk to their audience. Even this model,Louise Seymour, with 16,000 subscribers does it.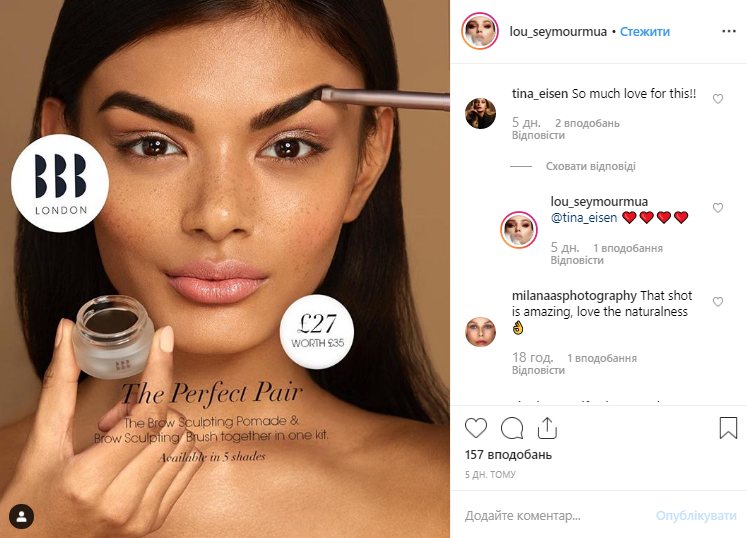 As a result, people trust these influencers more and treat them as their friends, not Instagram personas.
Since 90% of people trust their friends instead of brands, your native advertising is going to be more effective.
Easily Build Relationships With Micro-Influencers?
Most (but not all) Micro-influencers are people who are not spoiled by their fame. They don't think they're special, and they're not used to living off their social media account.
Most of these people are really keen on whatever is their specialty. Micro-influencers love what they do, and will love your brand if it offers a great product.
This means you will have an easier time building relationship with the influencer. If you show you're professionals and want only the best for the customer, they will appreciate it.
As a result, you get better quality advertisement.
Use Micro-Influencers For Quality Promotion?
People are closer to a beauty expert with 20k subscribers than to Kardashians. They talk to them in the comments and take their advice from product reviews.
You can partner up with a media personality who has millions of followers to establish yourself as a global brand. If you choose to pay them millions of dollars, your brand will be displayed to millions of people worldwide.
However, this doesn't translate to immediate sales. Most people know that these celebrities live off their Instagram and charge millions for promotional posts.
Micro-influencers don't. For many of them, their influencer activity is a passion, and the ad revenue is just a side income. This is why micro-influencers can choose to help the brand they love and would promote even without a partnership deal.
This, and the fact that subscribers trust micro-influencers' opinion regardless of ads translates to a higher conversion rate. Besides, it's a way for many subscribers to support their influencer, so the motivation to buy is higher.
The quality of promotion is often better with micro-influencers as well. A huge Instagram celebrity may only mention your product. A micro-influencer who likes your product will talk about it in details.
A great example of this is the Audible.com campaign. Most YouTube channels that were sponsored by the company only mentioned that a particular video is sponsored by it and provided some generic information about what you can do on the platform.
A YouTube influencer called Lindybeige did something different. He talked about a specific book on Audible.com, a book that he loves and that his audience is likely to be interested in. Then he presented an offer from the platform to get this book for free.
Micro-influencers are a lot like smaller coupon websites. They don't have a global audience. Instead, they have a narrow audience that wants one thing, and they know how to market to them well.
Knowing the narrow audience that follows them and being able to market to them specifically is what makes micro-influencers so great. While a mega influencer will only mention their brand, a micro-influencer will show your product in action.
That's what an influencer, Julia Snogami did for DepPatch Skincare products.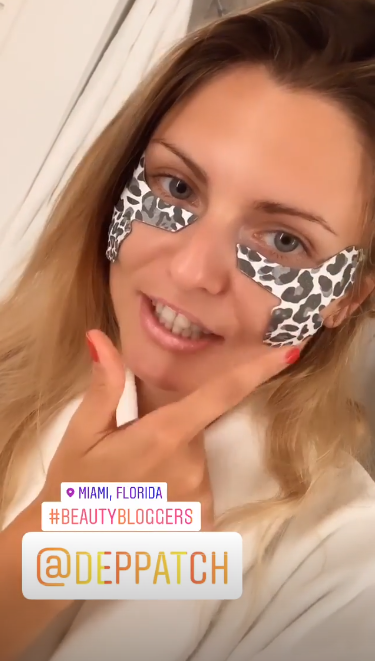 Since the price is low, you can afford to lead a consistent campaign with an influencer.
Treat your influencer base just as any other type of business asset. Just as you would compare e-commerce platforms before paying for one, compare the influencers. Chose the ones who are more relevant to your brand, and they will promote it best.
Run a Cost-Effective Budget With A Micro-Influencer Campaign
While this may not be the thing you should consider as the only advantage of using micro-influencers in your campaign, it's a significant one. Micro-influencers don't charge as much of a price on their services.
A promotional post at an account that generates millions of views may cost you a fortune. Some micro-influencers who only have 5-20k subscribers may only ask for your products to review them.
For instance, if you're selling designer shoes, you won't need to pay thousands of dollars to the influencer. They will be glad to mention you only if you send them a pair.
The same goes for beauticians and other experts who generate views by reviewing products on YouTube. It's beneficial for them as well because they don't need to spend money to buy your products for reviews.
When it comes to paid posts, the prices can differ a lot. The more subscribers an account has, the bigger the price is. However, in some niches prices can be significantly lower.
For instance, an account with a million followers can charge as much as $3,500 per post. A micro-influencer won't ask for more than $500 in the highest tier.
Take a look at Jesse Driftwood promotional piece for Canon.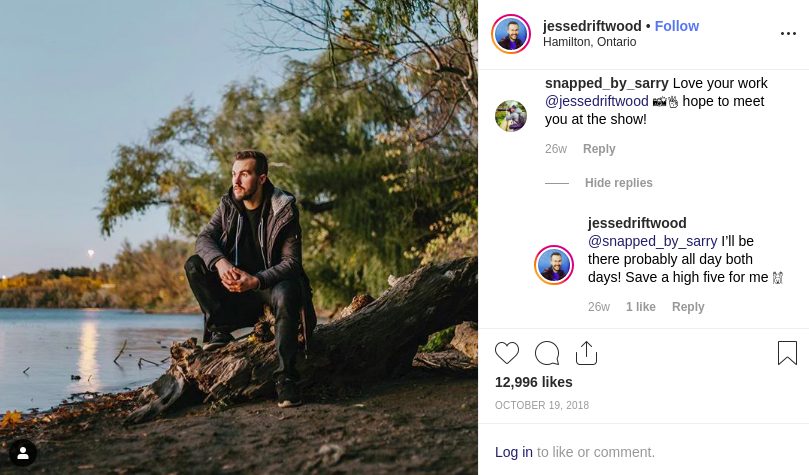 This micro-influencer has a close connection with his audience and was cheaper for Canon than any other marketing channel.
Paying more for promotion doesn't always translate to a higher conversion rate. Austin Lawson paid for promotion from a page with 1.2 million subscribers but only got a bit under 300 new subscribers to his page after the campaign.
Increase Engagement With Micro-Influencers
The reason that the campaign was a failure is that Instagram accounts with a higher amount of subscribers have lower engagement rate. Micro-influencers have a much higher engagement rate.
There might be more likes and more comments on accounts with millions of subscribers, but they represent a lower portion of subscribers. For many people, these huge accounts become a source of great imagery in their feed, but they don't interact with them.
Take a look at how fashionista Kristal with 20,000 subscribers talks to her audience. No wonder big brands work with her.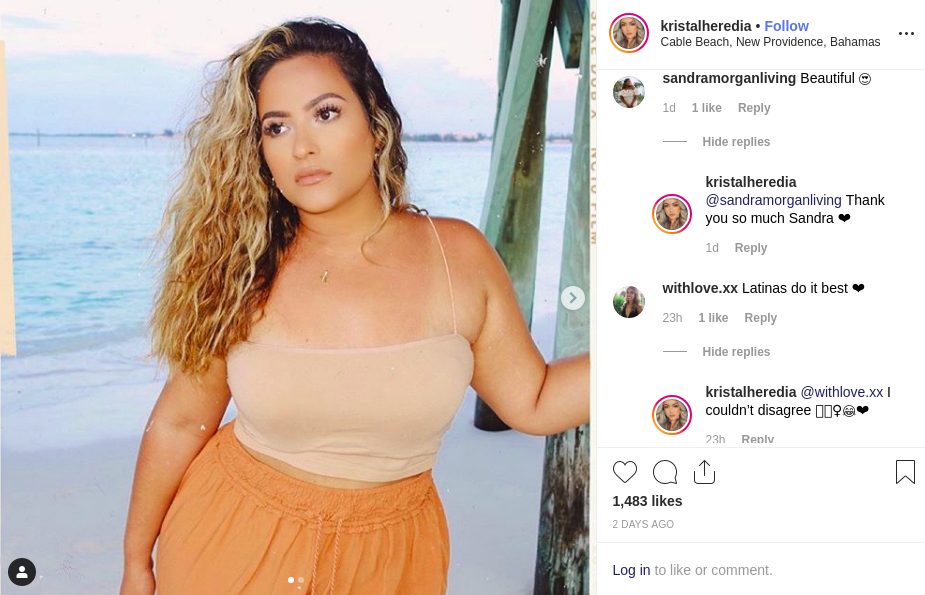 With micro-influencers, however, their subscriber base is more active and feels a greater connection with the influencer. The result is more high-quality leads.
Generate High-Quality Leads With Micro-Influencers
People who see a sponsored post on a celebrity Instagram may subscribe to you, but the conversion rate from subscribers to buyers is significantly lower. If a person with 5-20k subs shows off a product and recommends it, their subscribers are more willing to buy.
They seek advice on certain products from influencers and trust their opinion. Many influencers present your products in the form of advice, not a promotion that's what influencer Jasmine Marie did.
This is why you should focus on micro-influencers instead of paying thousands of dollars to huge accounts if you want sales, not subscribers.
The Bottom Line
Don't get fooled with the influencer marketing hype. It's not a panacea for your eCommerce sales. You can fail a marketing campaign with micro-influencers just as you can with any other promotion channel.
You have to be strategic with choosing the influencers you want to partner up to build your eCommerce brand message the right way. Not all influencers can build a great message for your brand either.
Not all niches are created equal: in many cases, where it's not about visual products (e.g. jewels or fixie bikes), SEO, social media or newsletter marketing could have a much higher return on investment than influencer marketing.
However, if your product looks good on camera, you have a laser-focused target market and also don't want your brand to go global yet and don't want to pay tens of thousands of dollars for an influencer campaign, micro-influencers is your choice.
About the Author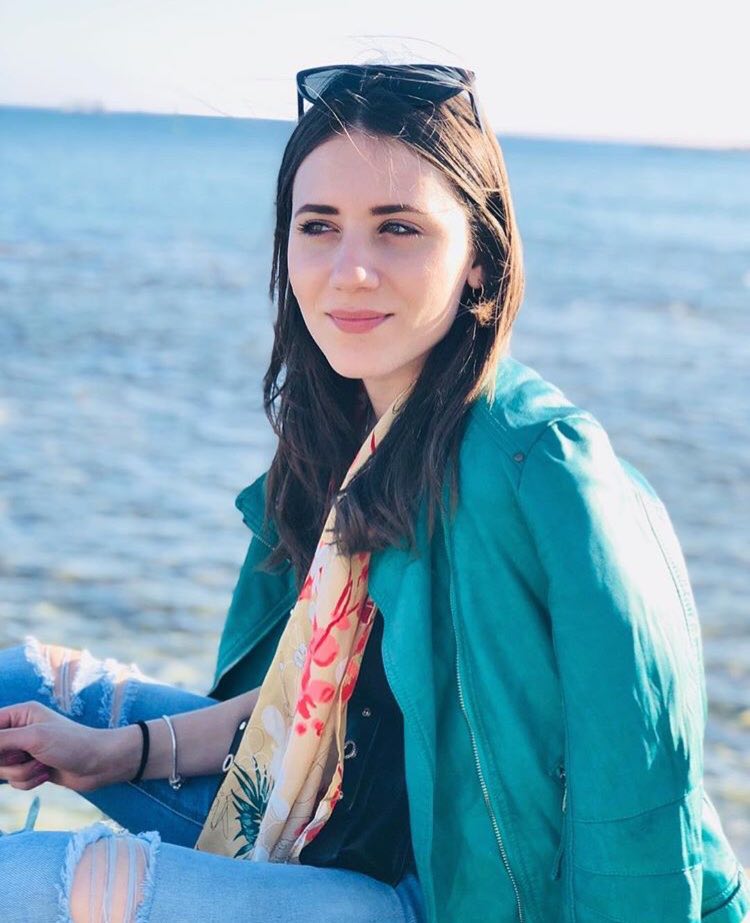 Connie Benton is a passionate freelance writer and regular contributor for HR Software. She writes about work, millennial culture, and creativity.
Click to go to the full article:
https://blog.wishpond.com/post/115675437821/micro-influencers-to-boost-e-commerce-sale/